Last month, I had the great pleasure of experiencing Japan for the first time. I also had the tremendous honor of exhibiting my work at the Yomiuri Quilt Festival in Yokohama. It was a pleasure to meet the wonderful Japanese quilters and to share my work!
Much thanks to Naomi Ichikawa for inviting me to Japan and being such a gracious hostess!
I was so very pleased when I arrived to see how beautifully my work was displayed.
I exhibited 21 works; a combination of painted and pieced.
The lighting was perfect and I loved the flow…
We stayed at the Intercontinental Hotel Yokohoma.
Pacifico Yokohama Exhibition Hall
…just across from the hotel.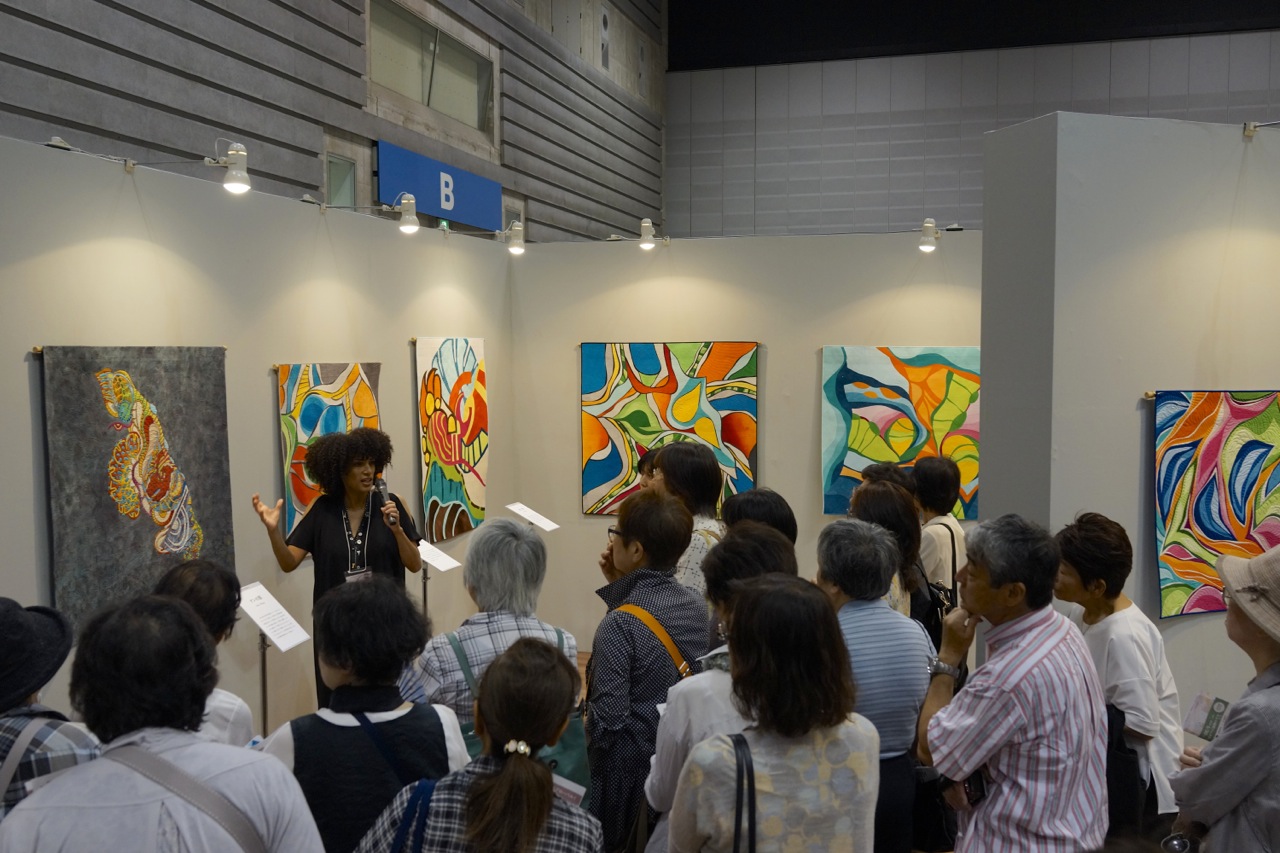 My Interpreter
Akemi was an invaluable asset during my time in Yokohama, and not just at the show. I hope to go back and meet her again…
I was so happy to see the sweet face of this lady who I met many years ago at a Nancy Crow workshop in Ohio.
I enjoyed meeting the many visitors that came to see my work. This lady is sharing a quilt she made for her son. His adorable little face is in the center!
…sporting my hand painted silk scarves.
I was interviewed for a local TV show.
My interpreter's husband was kind enough to take a few shots from his TV! I'm still trying to figure out the context of "I love fruits"… lol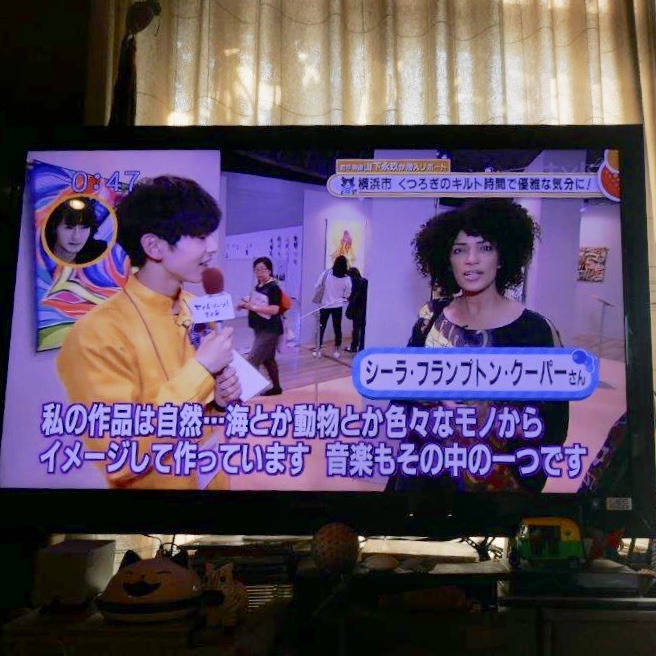 I wish I could have seen it, but I'm thankful to have some evidence.
I met this lovely lady many years ago at a Nancy Crow workshop in Ohio.
I received so many wonderful gifts! Japanese people are very generous…
Shizuko Kuroha
I had the great honor of meeting this master quilt artist, and she gifted me with her beautiful new book!
We took a high speed train to Kyoto after the show.
Some of the best places to eat are in the train stations!
The first evening Kyoto, we took a train one hour to have dinner. It was so cool to see that in the middle of residential neighborhoods, there are rice fields.
Kyoto Kibune River Terrace at Kibunesou
This restaurant was amazing and we were the only people there! We had the best seat in the house!
The owner arranged for a car to pick us up from the train station and bring us to the restaurant. She was absolutely lovely!!!
After the delicious meal, we decided to walk back to the station.
A little more from our experience in Kyoto...